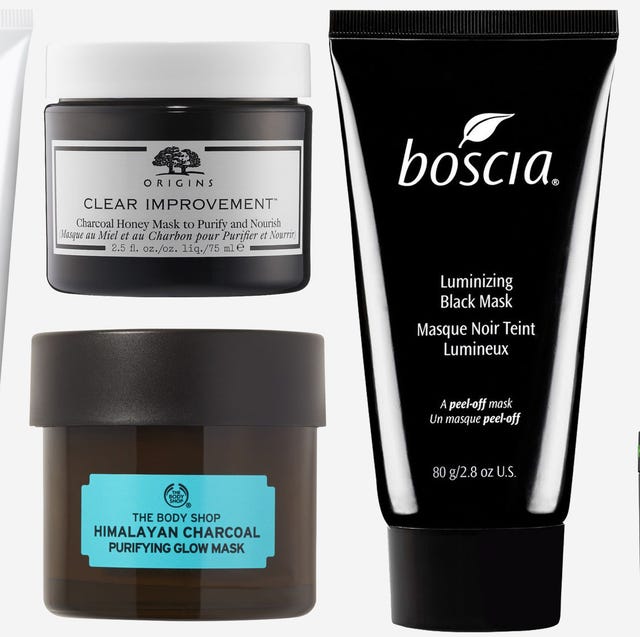 If the last time you smeared on a charcoal mask was when Friends was still on the air, we get it: charcoal masks have a reputation for being drying and messy. But a new crop of skin-detoxing formulas are far gentler when they pull unwanted gunk from your pores. These 15 charcoal masks feature good-for-you ingredients, work for all skin types (even dry!), and will help decongest your pores and regulate oil production.
Detoxifying Charcoal Mask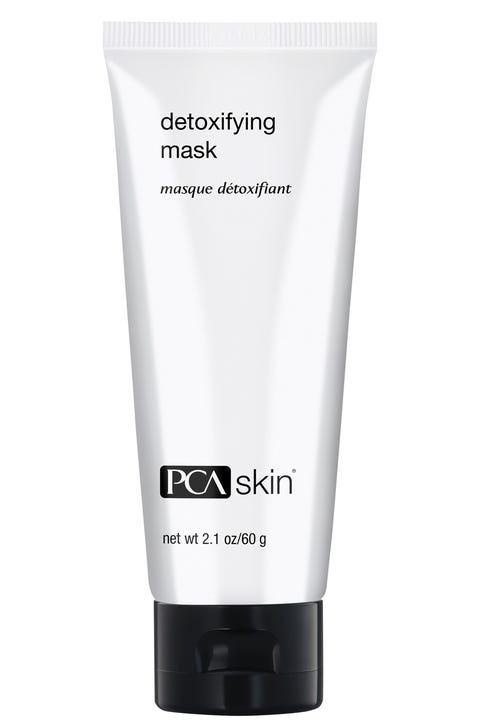 PCA Skin
nordstrom.com
$60.00
Best for: sensitive skin
This Japanese white charcoal and kaolin clay mask doesn't just clear congested pores, but the formula also includes bisabolol, a component of chamomile that soothes and calms skin.
Pore Clarifying Charcoal Gel Mask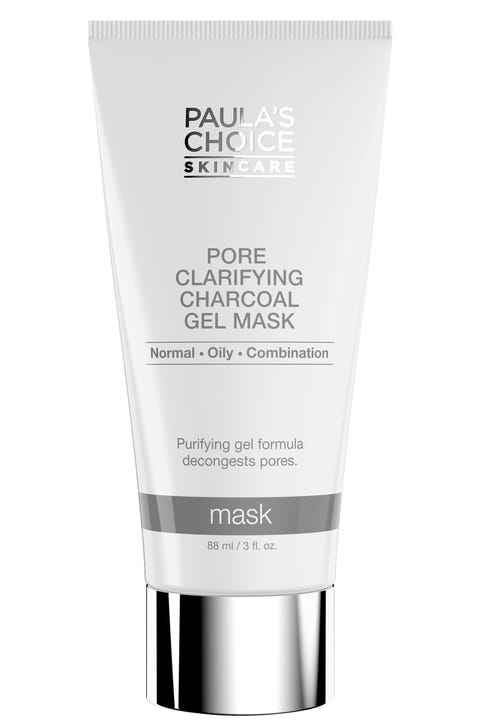 Paula's Choice
nordstrom.com
$30.00
Best for: reactive skin
This lightweight jelly mask rinses away easily, but not before the mix of charcoal, kaolin, and bentonite clay balance out your skin.
Pure-Clay Mask Detox & Brighten Treatment Mask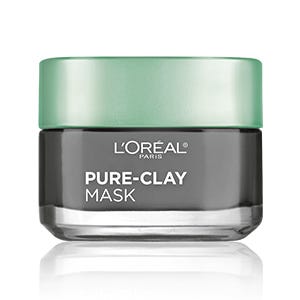 L'Oréal Paris
lorealparisusa.com
$12.99
Best for: all skin types
This drugstore find will decongest your pores in only ten minutes thanks to the blend of charcoal and three clays.
Himalayan Charcoal Purifying Glow Mask
The Body Shop
ulta.com
$28,00
Best for: instant brightening
A vegan-friendly mask with bamboo charcoal and Japanese green tea gently exfoliates skin to leave it more supple and brighter right away. If you have sensitive skin, start off using this once a week to see how your skin reacts.
SUPERMUD® Activated Charcoal Treatment Mask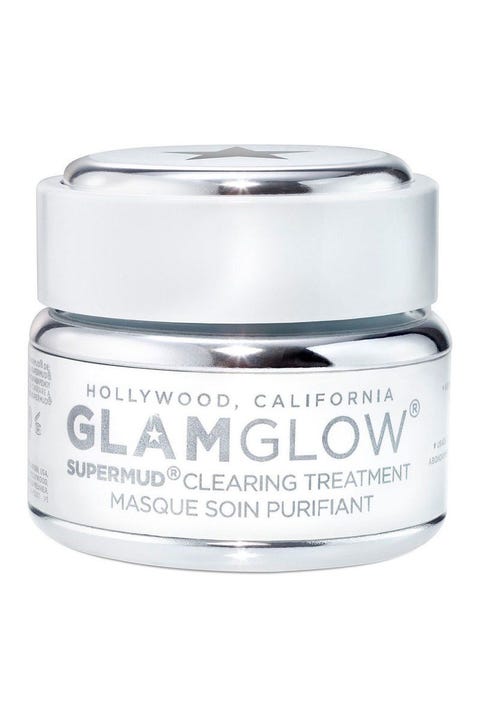 GLAMGLOW
dermstore.com
$59,00
Best for: congested skin
For acne-prone and congested skin, this clearing mask has been a go-to pick for years. It tingles as it dries down, and the eucalyptus scent feels decidedly spa-like and luxe.
Luminizing Black Charcoal Mask
Boscia
nordstrom.com
$34.00
Best for: easy cleanup
Why ruin a perfectly good washcloth? Boscia's charcoal formula turns into an easy-to-remove peel-off mask as it dries. Plus, it has vitamin c to boost your skin's glow.
Magic Black Ice Exfoliating Mask
ARCONA
nordstrom.com
$68.00
Best for: dull skin
Icelandic volcanic sand and mandelic acid team-up to exfoliate skin both physically and chemically in this black lava and charcoal mask, leaving pores not only clear but also smaller-looking.
Activated Charcoal Face Mask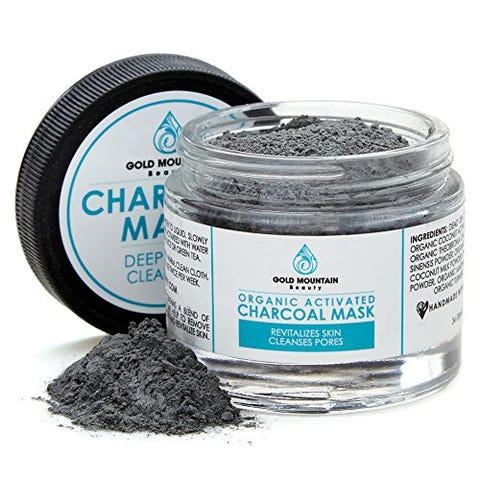 Gold Mountain Beauty
amazon.com
$15.99
Best for: frequent fliers
This mask comes as a powder, making it ideal for tossing in your suitcase and mixing with water (or green tea!) at any hotel sink. Beyond activated charcoal, it also counts Dead Sea minerals, bentonite clays, witch hazel, and cocoa powder in its ingredients.
Clear Improvement Charcoal Honey Mask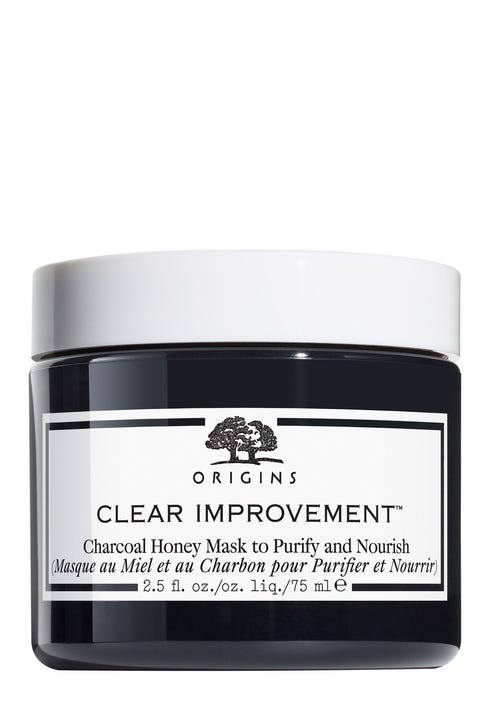 Origins
nordstrom.com
$34,00
Best for: acne-prone skin
The blend of charcoal and cruelty-free honey (an ingredient known for its antibacterial power) help purge your congested pores while the honey aids in softening your skin.
Balancing Masque Duo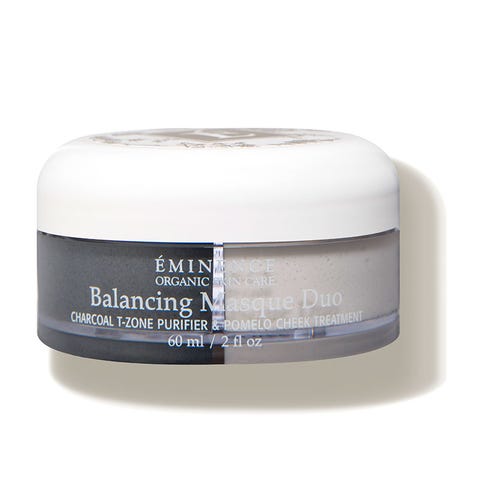 Eminence Organic Skin Care
dermstore.com
$54,00
Best for: combination skin
This mask makes double masking a breeze. On one side is a charcoal mask that helps de-slick your t-zone, on the other is a moisturizing white mask with skin-softening pomelo juice.
Purple Pore Punisher

Best for: Instagram selfies
As its name suggests, this mask is purple with refined glitter that's more luminous than elementary school arts and crafts project. You'll be tempted to take a selfie (or twelve) while the charcoal and witch hazel water clear your skin.
Purifying Charcoal Wonder Mask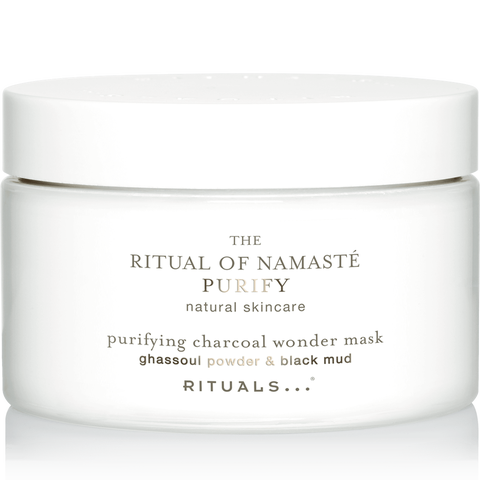 Rituals
rituals.com
$33.00
Best for: skincare junkies
Pour a little bit of this charcoal powder into your hand, add water, then whip it together until it forms a fluffy mousse. Then apply to your face and let the charcoal powder and Moroccan lava clay soak in and do their skin-clearing thing.