Stretch chinos used to mean dad pants with an elastic waistband. But oh, how times have changed. Now, owning a pair of chinos with stretch fabric means plenty of comfort, mobility & endless style. See them in action with these three Stylist-approved starter looks.
Get a comfy lead. See how to wear stretch chinos in three essential colors.

CHINOS VS. KHAKIS: WHAT'S THE DIFFERENCE?
Chinos and khakis often get mixed up, but here's an easy separation point: Chinos were traditionally seen as semi-formal wear due to their lightweight & tapered construction. Khakis, on the other hand, lean more casual with relaxed (translation: baggy) fits. But rules sch-mules. With the emergence of casual styles, the chino has turned into a versatile closet go-to for every guy. And with stretch, they're now a necessity.

How To Nail Work Casual Chino Style
Chinos make a great addition to casual wear. Match them up with a play-it-cool button-up and tee for a relaxed yet work appropriate style. And for the shoes? Surprise them all by choosing the chukka boot over sneakers.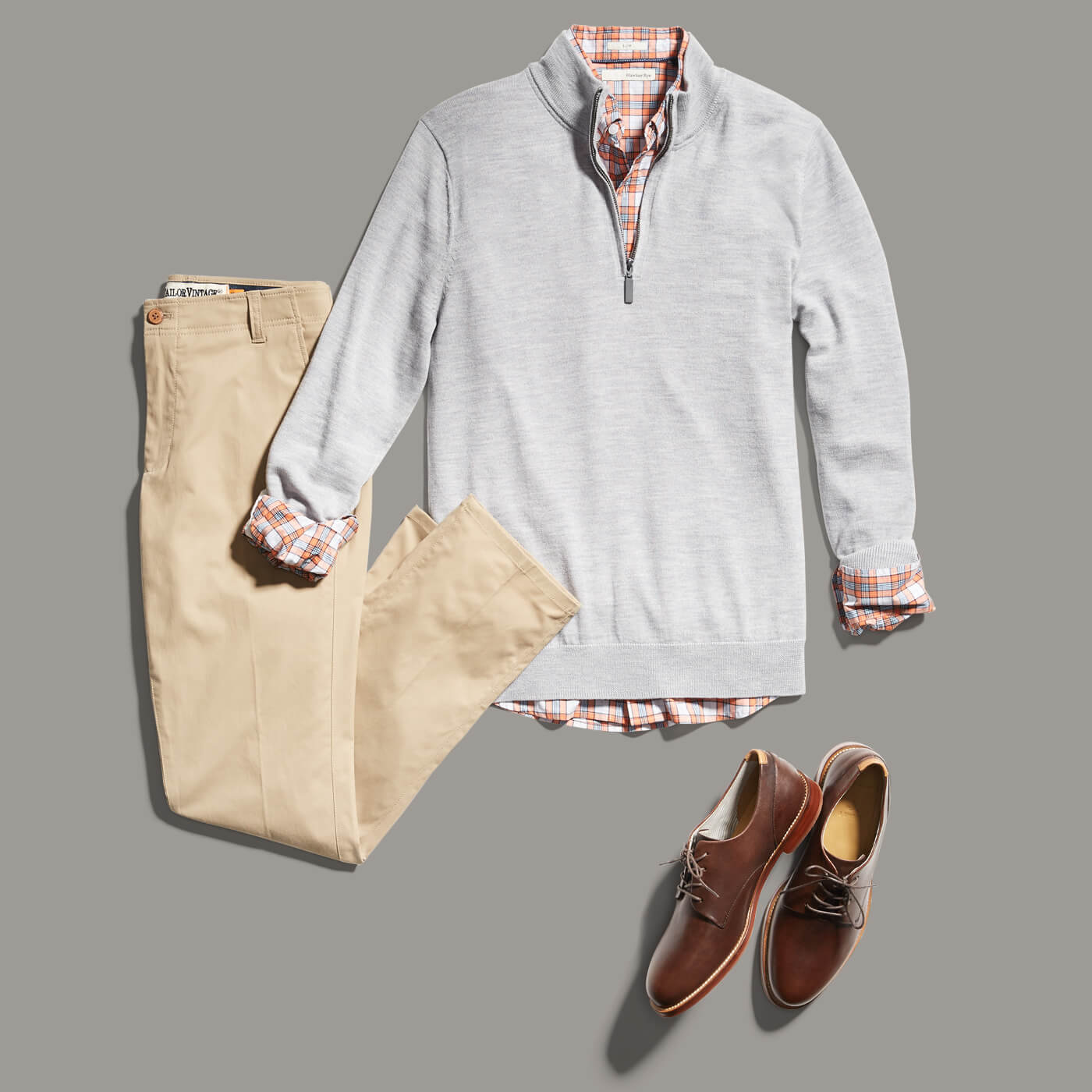 How To Nail Semi-Formal Chino Style
A pullover sweater is generally considered casualwear, but that really depends on the fabric. Take a pullover made of cashmere or upgraded supima cotton, and pair that up with a gingham shirt for a touch of color. Add the chino to round out a more formal look.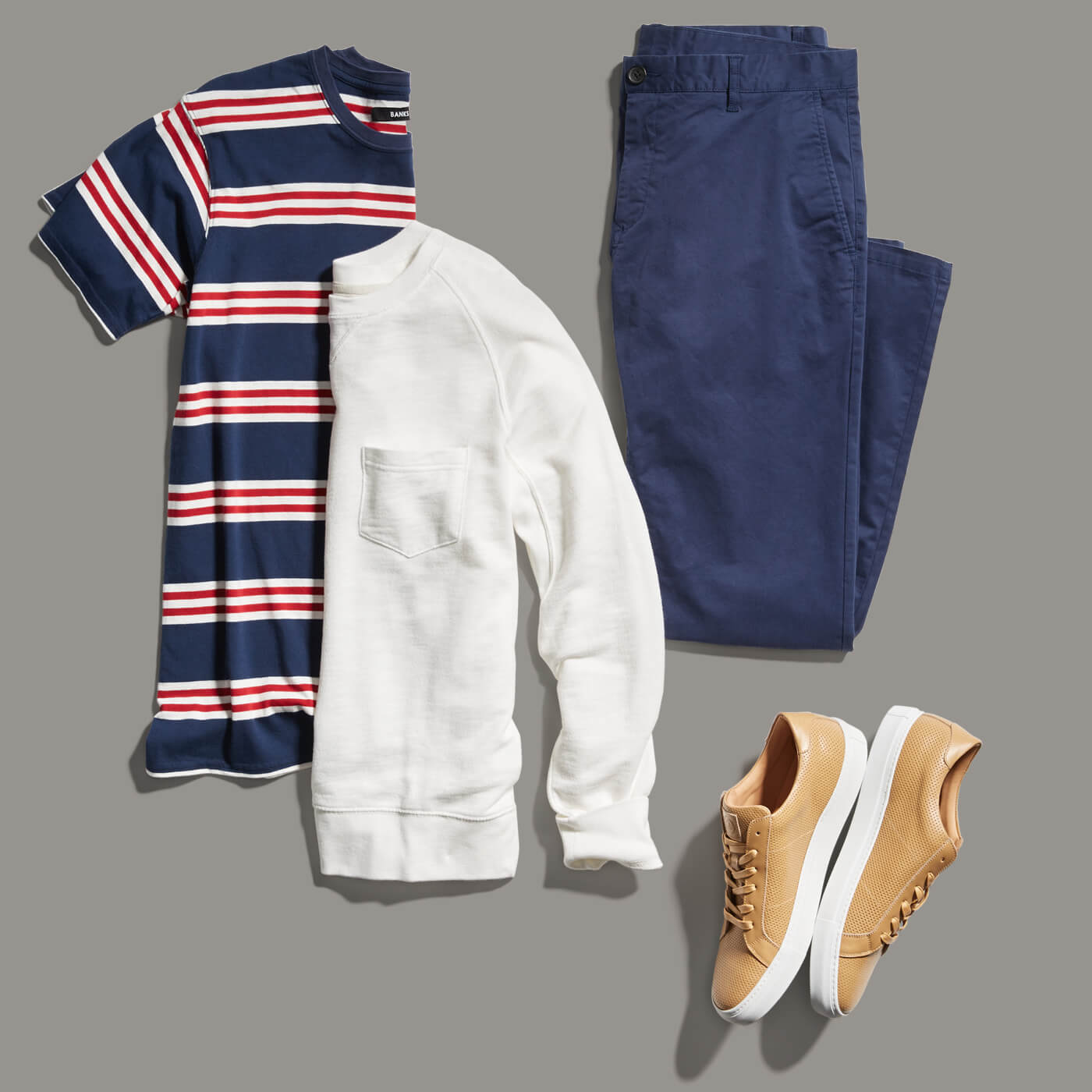 How To Nail Weekend Chino Style
Don't forget the chino during the weekend. Although it's common to dress down with your favorite jeans, a pair of chinos can bring the same relaxed vibe to your Saturdays and Sundays. Keep the balance between formal and casual going with a classic polo and a great pair of leather sneakers.